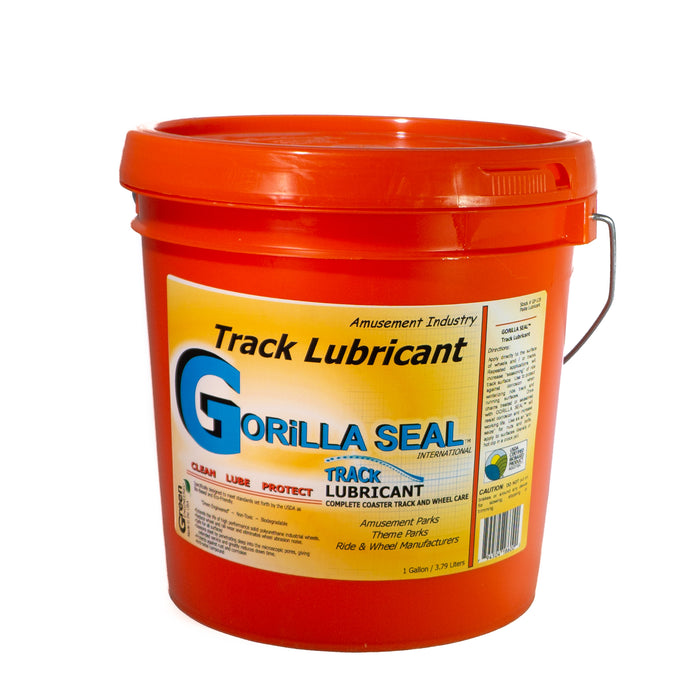 GORiLLA LUBE™ PASTE LUBRICANT
GORiLLA LUBE™ Track Lubricant provides a Bio-Based product line that reduces wear on coaster wheels, seasons the track, reduces corrosion and works as an excellent anti-seize on nuts and bolts.

GORiLLA LUBE™

 was first introduced in amusement parks and is being used across the industry in the U.S. and internationally. GORiLLA LUBE

™
reduces wear on urethane and nylon wheels and prevents scrubbing

lubricates and protects tracks and rails

reduces friction which increases life, reduces heat, reduces energy needs, requires less man hours and in the end reduces costs
Note: 
DO NOT
 use GORiLLA LUBE
™

in or around brakes or anything designed for slowing or trimming.