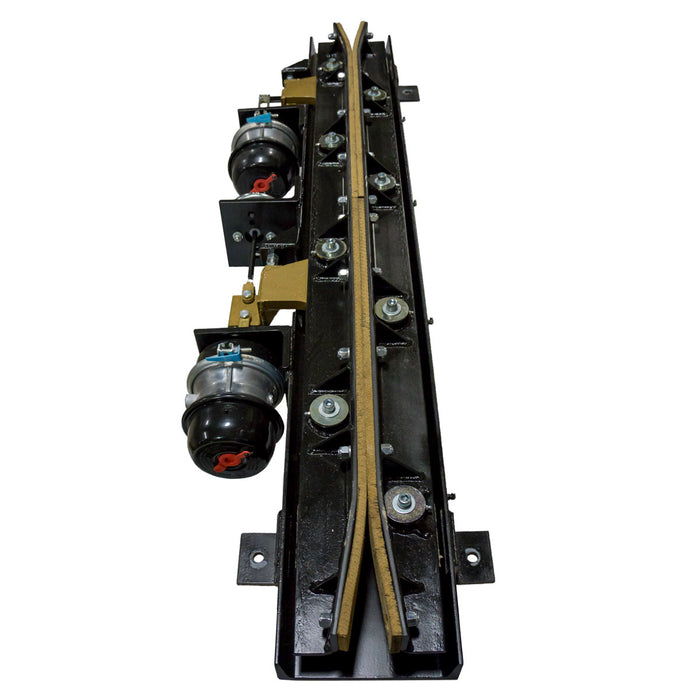 Cincinnati Half Brake - 61" (1.5m) Long
This Cincinnati Brake has a single flare, which means there is a lead in at one end of the brake. A double flare is shown in the image.
The standard brake lining (or shoe) for steel brake fins is of solid brass. A woven brake lining for use with magnetic brakes is an option as well. Please call for more info.
Please allow 6-8 weeks for delivery.