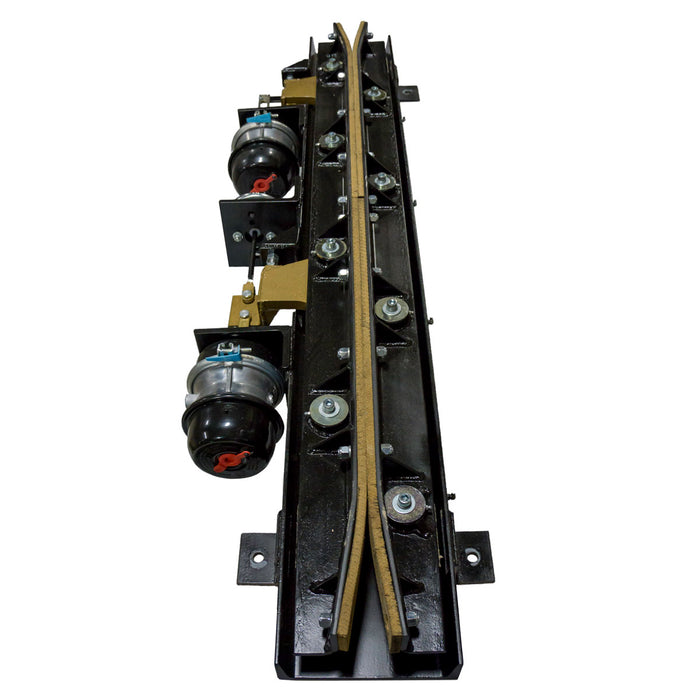 Cincinnati Short Brake - 68" to 74" (1.7m to 1.9m) long
This Cincinnati Brake has either a single or double flare, which means there are either a lead in at one end or lead ins at both ends of the brake. The brake with a single flare is 68" (1.7m) long, and the brake with the double flare is 74" (1.9m) long.
The standard brake lining (or shoe) for steel brake fins is of solid brass. A woven brake lining material for use with magnetic brake fins is an option below.
Another option is the high brass brake which has a taller brass contacting surface. Special channel mounting and over / under is also available. Please call for these options.
Please allow 6-8 weeks for delivery.